A Note From Us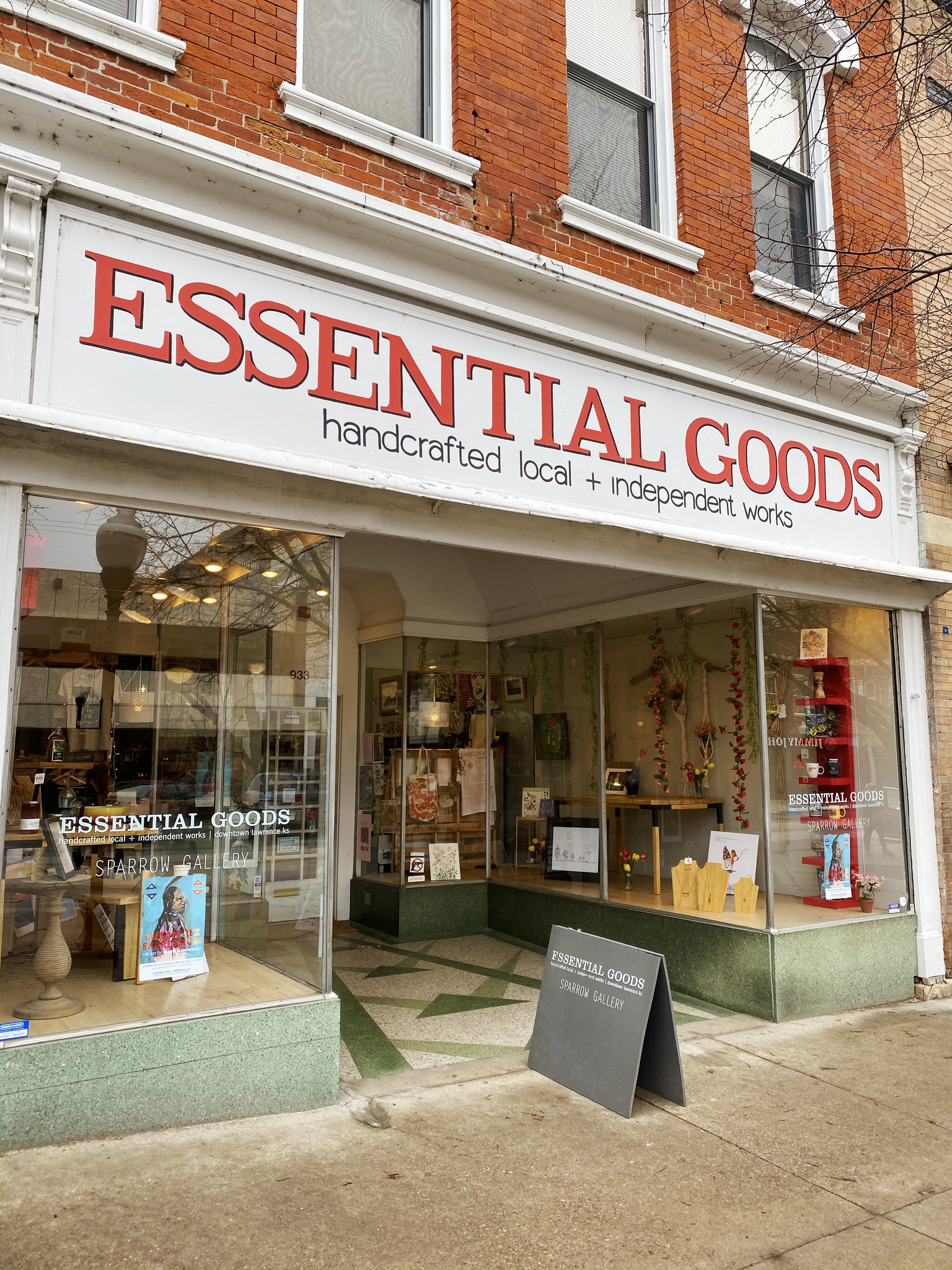 Times are weird for all of us right now. But we are all in this together.
Temporarily closing our shop doors on March 17th, 2020 (pictured above) until who knows when was strange and surreal (and scary), but we knew it was the only decision we could make given the circumstances. 
The past few weeks have been surreal (as they have been for all of us!). It still feels like a dream, though it seems like we are all starting to acclimate to our temporary new normal. Seeing our customers, staff and artists are what make this all make sense and live and breathe. The streets are desolate in downtown Lawrence. We miss everyone so much. We have been scrambling to transition to a web-only presence for however long we need to do so.
We are so grateful for the support we have received during this time from our customers and artists, whether it be encouraging, heartfelt notes or purchases from our website. Thank you, so much. You have no idea how much it means, how much it helps and what a difference it makes. Thank you.
We have been doing our best to take advantage of the free time that the circumstances have granted us. We have wanted to get more of our artists' work up onto our website for ages, and you don't realize how busy you are with the day to day tasks of running a bricks and mortar retail shop and gallery until a fair amount of those duties have become temporarily unnecessary. Given this, our online shop is up and running and we have been adding as much work by our artists as possible each day! We will be adding virtual events, curated sections for holidays and events, more Final Fridays artwork, etc.! Stay tuned via our social media pages.
A few notes regarding the temporary changes in our shop:
Our website is open 24/7! We are adding a lot of our artists' work to our online shop every day and will continue to do so on a daily basis. Interested in something from our shop that you don't see online? Email us at [email protected] and will get back to you ASAP and can hook you up!

Due to the pandemic and current state of our downtown, we have decided to remain an online-only shop until further notice. While still in downtown Lawrence, we have moved our location to best accommodate an online-only presence. We will continue to update you with any changes. See below for specifics regarding how we have pivoted.
DELIVERY OPTIONS AND OTHER THINGS REGARDING ONLINE ORDERS
Free local delivery (take advantage of this, Lawrence - we are happy to deliver your orders!) Orders will be delivered same day or next day to your doorstep. Delivery day is dependent upon the time of day the order was placed (i.e., later in the day most likely will be delivered the next day). We will reach out to you via email with notification of when we are out for deliveries.

US shipping via USPS (free shipping over $75)
Free Gift Wrap! Select "Free Gift Wrap" in the checkout section let us know any details (what you would like wrapped, separate gifts, include note, etc.) in the "notes" section of check out.
Mailing Out Greeting Cards + Postcards Want to send someone a card but don't have time to send it out? We are happy to write in your card and mail it to your recipient of choice in an expedient fashion! Or, don't feel like buying a stamp at the post office for the card you just purchased? We are happy to send you one for each card purchased in our shop. Stamps and details available here!
FINAL FRIDAYS
We have our current Final Fridays shows up in our virtual gallery here -->  "Final Fridays // Sparrow Gallery". Please email us with any questions at [email protected]. Works are available for purchase via our virtual gallery.
COLLABORATIONS
We are looking forward to collaborating with some of our artists for virtual events during this time and beyond.
CURATED GIFT SETS
We will be putting together gift sets available online this fall, through the holiday season and on. Yay!
POP UPS
Once it makes sense to do so, we have some Pop Up events lined up for the future- stay tuned!
SHOP PLAYLIST
We get asked often about the music we play in our shop, so we are sharing our shop playlist on Spotify with you— a virtual-ish EG environment while you perouse our online shop or a new playlist for you to enjoy.
CLOSING THOUGHTS
We remain optimistic that our community's small businesses and our downtown will bounce back after this time, hopefully stronger than before the epidemic.
Events like this snap things into perspective pretty quickly, eh? You realize what is truly important and not so important. Our awareness of what we are grateful for has been heightened during this time.
We continue to be touched by how individuals and businesses have helped our community and beyond. From free lunches every day, those helping folks need and to supporting small businesses. Those in the medical profession and ssential staff putting themselves at risk everyday during this time to provide their communities what they need. The love is overwhelming in a beautiful way. Thank you, Lawrence (and beyond) for supporting your community in whatever ways you can do so. 
Please, take care of yourself during this time. Hopefully you are able to take advantage of some quiet time as well by taking care of you, checking things off of a task list, reading a new book, trying new recipes, riding your bike or whatever suits your fancy. The earth is getting to rest for a bit now as well.
We love you Lawrence.
Love, EG