Current Exhibit // Laurie Culling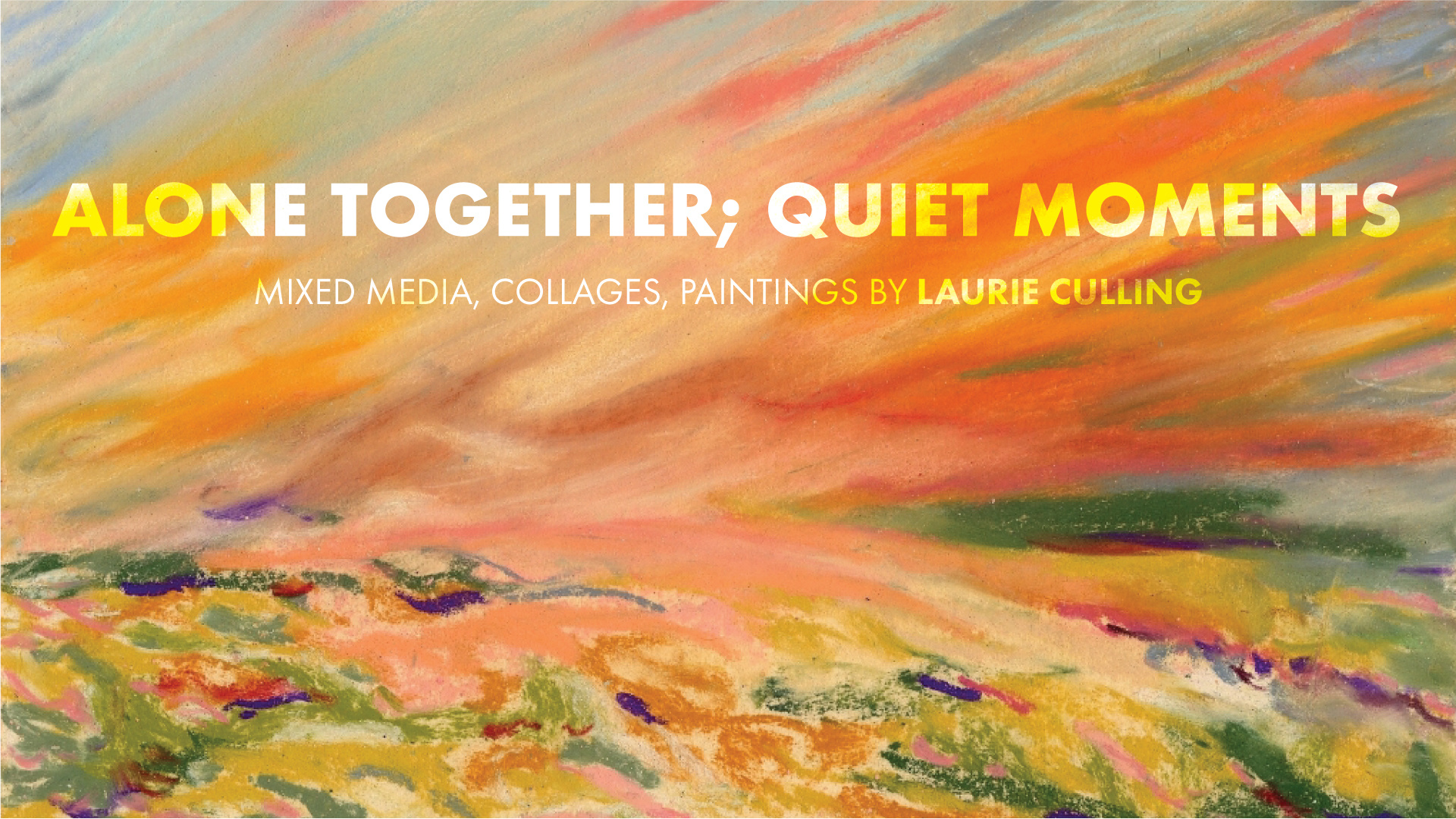 We look forward to hosting artist Laurie Culling's virtual exhibition, "Alone Together; Quiet Moments" in our online gallery this Friday! Inspired by her fascination with nature, Laurie explores this concept with a variety of mediums. Her work will be available for viewing and purchase via our virtual gallery beginning Friday, September 25th at 5 pm.
About The Artist:
Realistic to abstract in style, Laurie works with acrylics on canvas, mixed media on gypsum, hand-made paper collage, beads, fabric, monotypes and more. Her artwork is subtle, understated, whimsical, and pointedly to the essence. Her artwork reflects her fascination of nature's delicate, yet strong patterns, with metaphysical seeds and resonating concepts. Laurie has received numerous awards, and a Phoenix Award in Visual Arts (2002) for her artistic achievements and over 25 years of contributions to the visual arts community. Her artworks are in many collections, including the Spencer Museum of Art "Classroom Collection". She earned a BFA in Painting & Drawing from KU. Laurie is a 1982 co-founder of Phoenix Gallery, a former co-president and former vice-president of the Lawrence Art Guild and Assistant Director of the Guild's 1109 GALLERY (2009). Laurie volunteered as art exhibit coordinator for the Public Library for 20 years. To see more of Laurie's artwork, visit her website
www.laurieculling.com
Laurie's show will be up through November 27th, 2020.