Current Exhibit // Roura Young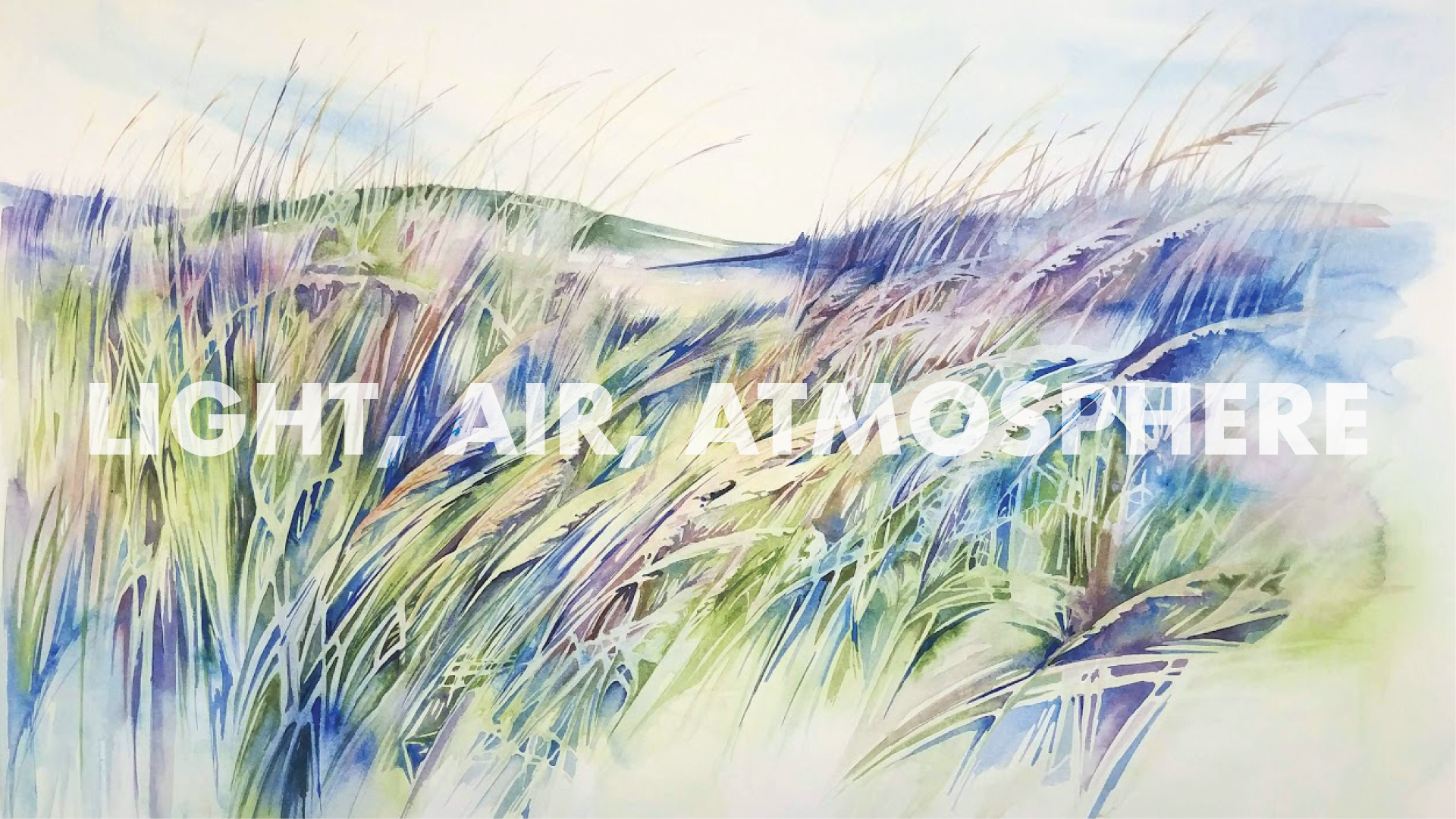 We look forward to hosting local artist Roura Young's virtual exhibition, "Light, Air, Atmosphere" in our online gallery this Friday! In this collection, Roara beautifully explores and captures the beauty, elements and nuances of the prairie. Her work will be available for viewing and purchase via our virtual gallery beginning Friday, October 30th at 5 pm.

Show information:
Light, air, wind, sound, quiet, emotion, space – these all affect how we interpret what we see. Consider a distant horizon…do you see just the horizon line or are you really seeing and feeling the air in between? The works in this show capture both the subjects seen as well as the light, air, and atmosphere that are in and around them. Trees grow solidly up - and the light is scattered by their branches, playing in the spaces between. Wind causes grasses to bend and arc, creating fluid spaces and shapes. And an approaching storm generates a heavy, thick atmosphere of anticipation.

Artist Biography:
Roura studied painting through high school and graduated from the University of Kansas with a degree in art history. While her children were young, Roura continued to paint for her enjoyment and to study art both on her own and in watercolor classes. As Roura began to experiment with new watercolor pigments, she was fascinated with how they flowed and interacted with each other.

Roura's watercolor paintings capture the essence of the subject while allowing the paint to flow and to keep a looseness. This looseness Roura calls the "breath of the painting." Roura's works range from abstract to traditionally done watercolors but all incorporate this looseness and play between pigments.

Roura has exhibited in Lawrence, Topeka, and Kansas City including the Symphony in the Flint Hills art auction, Art Westport, and Lawrence's Art in the Park. She lives in Lawrence with her husband who kindly frames her works for her.

You can see more of her work @rourayoung on Instagram.

Roura's show will be up through December 31, 2020.