Mom Map Prints (Framed or Unframed) by Paul Punzo
| | |
| --- | --- |
| Availability: | In stock |
| Delivery time: | You should receive your package within 6 to 8 business days from ship date. If local delivery, we deliver on Monday, Thursday and Fridays to your doorstep (see shipping info for details). |
Mother's Day (Virtual) Pop Up Show!
For the rest of April help recognize that special person in your life who would tell you those five wonderful words... " it's going to be ok" with a mom print. These hand printed "home is always where mom is " block prints framed or unframed will be available on Essential Goods website. Each print has your choice of any U.S. state in the background to symbolize where home is for you.
These works of art are made by local printmaker Paul Punzo (Instagram @elgatoprinting), who utilizes watercolor, Indian inks, spray paints and anything else he can use to make one of kind, authentic pieces of art.
Finally for those whose mother doesn't live here anymore, we have a **limited edition shrine print for mom. Help support our local business and support the arts! 
Specifics:
Unframed prints are 8" x 10"
Frames will all be the same color shown in the photos (robins egg blue)
The picture shown is a sample. You will receive a print with a map of the state you ordered.
**During the checkout process, please inform us in the "Notes" section if you would like the limited edition shrine print (shown in the second image).
ABOUT PAUL PUNZO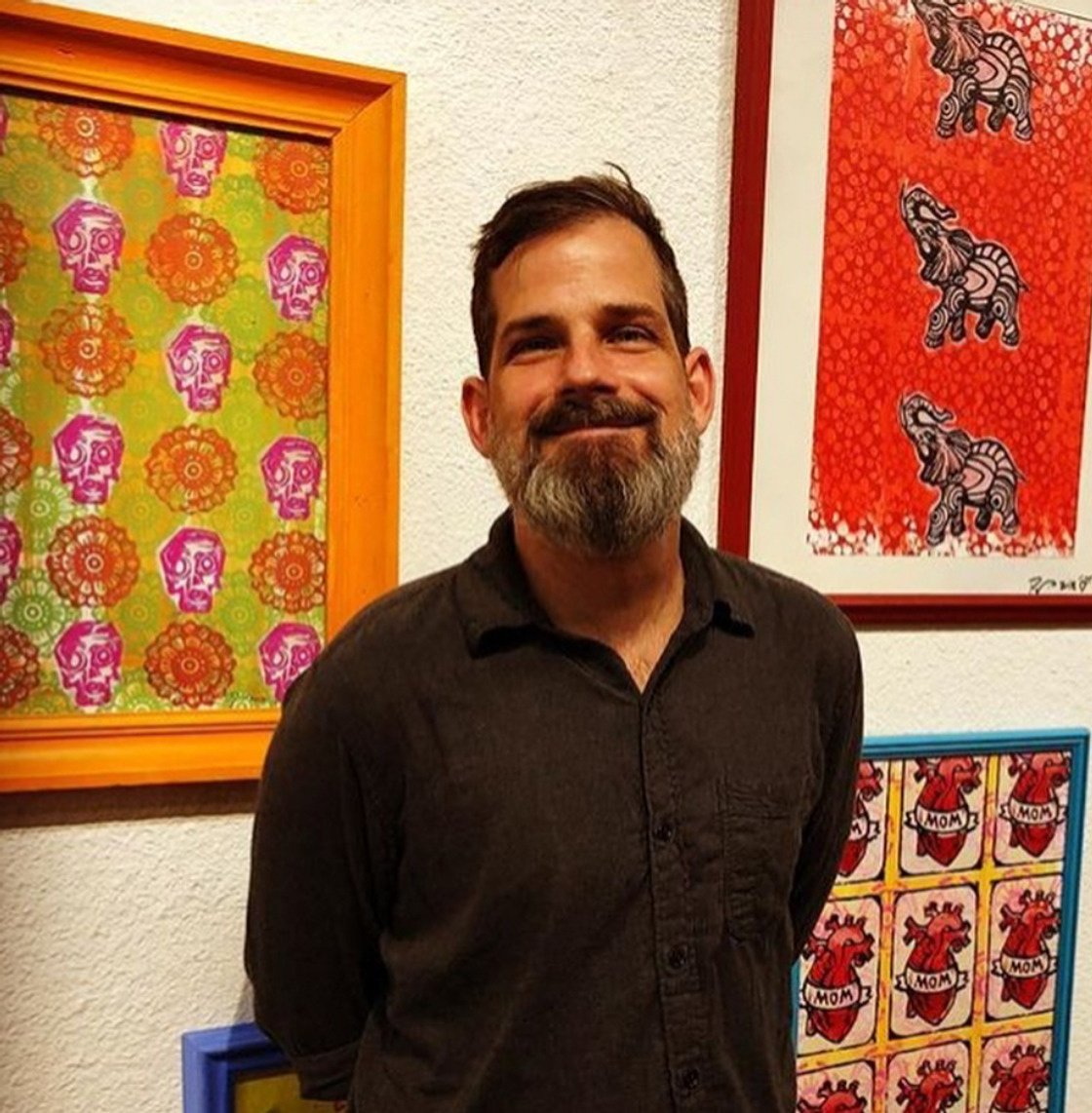 Paul Punzo is a visual artist who works with linoleum block carvings, watercolors, silkscreen, spray paint, indian inks, creating one of a kind pieces of art. Ideas, images that bring me an affinity between the artist and the art. Primarily a self taught painter and print maker, he has honed his skills through a daily practice committed not just to the resultant art but to the process necessary to achieve a life full of art. All prints begin with a primary image that is expressed in multiple perspectives through the interchange of various backgrounds, colors, and layers to achieve an original image and theme that evolves only through the process of the pressing of images. The result is a print that emits a vibrancy and spontaneity that call to my sense of hope and wonder.
0
stars based on
0
reviews