Connor Dyer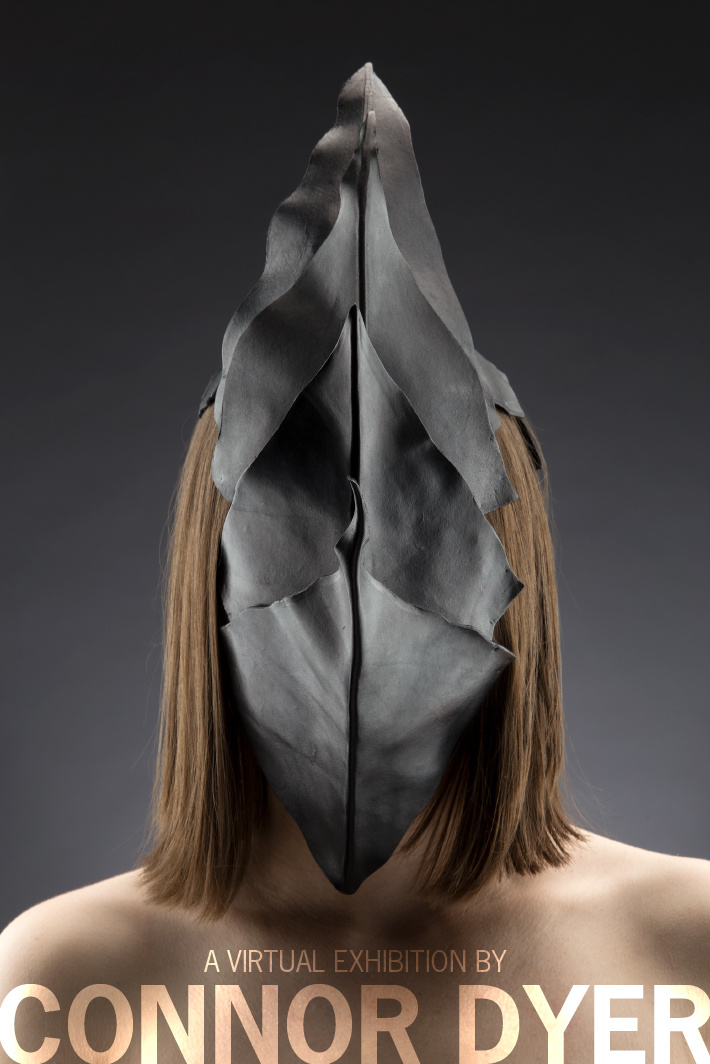 We look forward to hosting Connor Dyer's virtual exhibition in our online gallery this Friday! Connor will ring in the last show of 2020 in our virtual gallery. Her work explores the divide between art and fandom and brings these two different audiences together on equal terms, thus giving them the opportunity to better understand one another. Her work has been exhibited in national exhibitions and featured in a variety of publications. You may recognize her name because of her beautiful jewelry we have carried in our shop over the years. Her work will be available for viewing and purchase via our virtual gallery beginning Friday, November 27th at 5 pm.
Artist Statement
My exploration of cosplay, through the creation of fandom-based hoods and masks, questions the division between high and low art. Traditionally, fine arts has shunned fan-based art like cosplay. By creating masks that are based on fandoms and then photographing them using traditional portraiture methods, my intent is to position cosplay within the fine arts. My photographs have the unique ability to be shown in galleries, art museums, and the Comic-Con convention space. Fine art spaces like galleries and museums appreciate craft, photography, and intent while cosplayers and other fans understand the popular culture references and transformations the masks have undergone. By bringing these two different audiences together on equal terms, I give them the opportunity to better understand one another.
Along with exploring the divide between art and fandom, my hoods and masks also explore identity in cosplay. Cosplay allows the wearer to transform themselves into someone else, usually a character from popular culture. However, the identity of the cosplayer is never completely overcome by the identity of the character they are cosplaying. Instead of hiding my identity, I amplify it through material, photography strategies, and the transformation of the costume.
Artist Bio
Connor Dyer received a BFA in Metalsmithing and Jewelry with a minor in Art History from the University of Kansas in Lawrence and an MFA in Metals from the University of Illinois at Urbana-Champaign. Her creative work is focused on the exploration of fandoms and popular culture through the creation and photography of cosplay-based masks and hoods. Connor Dyer's work has been exhibited in national exhibitions including STITCH: Contemporary Textile Art in Morehead, KY, Needles and Thread in Ellensburg, WA, Fun House 2018: Art of Surreal, Fantastic and Bizarre in Barrett Art Center, Poughkeepsie, NY, and FIERCE and FRAIL: Of Beings, Beasts, and Seed in Verum Ultimum Art, Portland, OR. Her work has been featured in publications including the 2017 Metalsmith "Exhibition in Print" and "Jewelry and Metals Survey (JAMS)".
Connor's show will be up through January 31st, 2021.