Liz Walker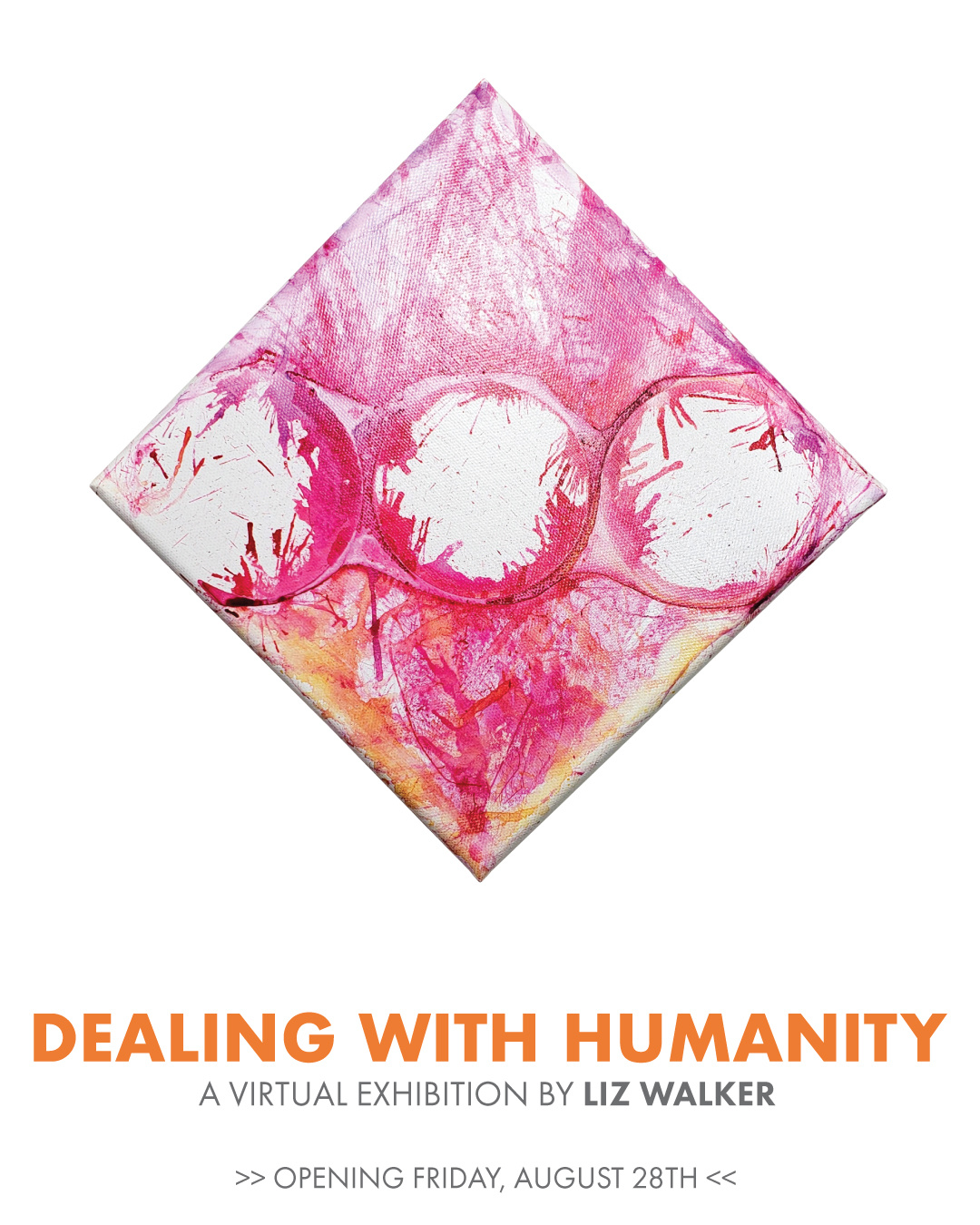 We look forward to hosting artist Liz Walker's virtual exhibition, "Dealing with Humanity" in our online gallery this Friday! She explores a variety of emotions through the works in her show, inspired by the recent uncertain times in our world. Her work will be available for viewing and purchase via our virtual gallery beginning Friday, August 28th at 5 p.m.

Show Statement:
This show consists of twelve paintings. Most were created during these uncertain times. The rest were created prior to the pandemic; a time that seems very long ago. Now, my pre-pandemic art speaks to me in a different way.
These twelve pieces represent all of me during this time: pain, joy, fear, courage, stress, peace, loss, triumph, hope, sorrow, hate, love. They are all represented here.
These days, it's hard to hold on to a single emotion from one moment to the next. These paintings are my emotional journey through this time. Everyone has their own unique journey. It's important to remember that all of these unique journeys make up the core of humanity, the human race.
About The Artist:
Liz Walker is a self-taught abstract artist. Creative all her life, she waited until her 20's to begin her art journey. She started with watercolors and expanded to other mediums over time. Her current passion is experimenting with mixed mediums and textures.
Liz is a member of the Lawrence Art Guild and has had showings in Topeka and Lawrence. She is also a member of Instagram's online art community and loves connecting with other artists from around the globe.
Liz has lived all over Kansas and continually finds artistic inspiration in the beautiful scenery this state has to offer. She is currently at home in Lawrence with her very supportive husband, Dan, and their three spoiled guinea pigs: Lulu, Daisy, and Violet.
Liz's show will be up through October 29th, 2020.