Paul Punzo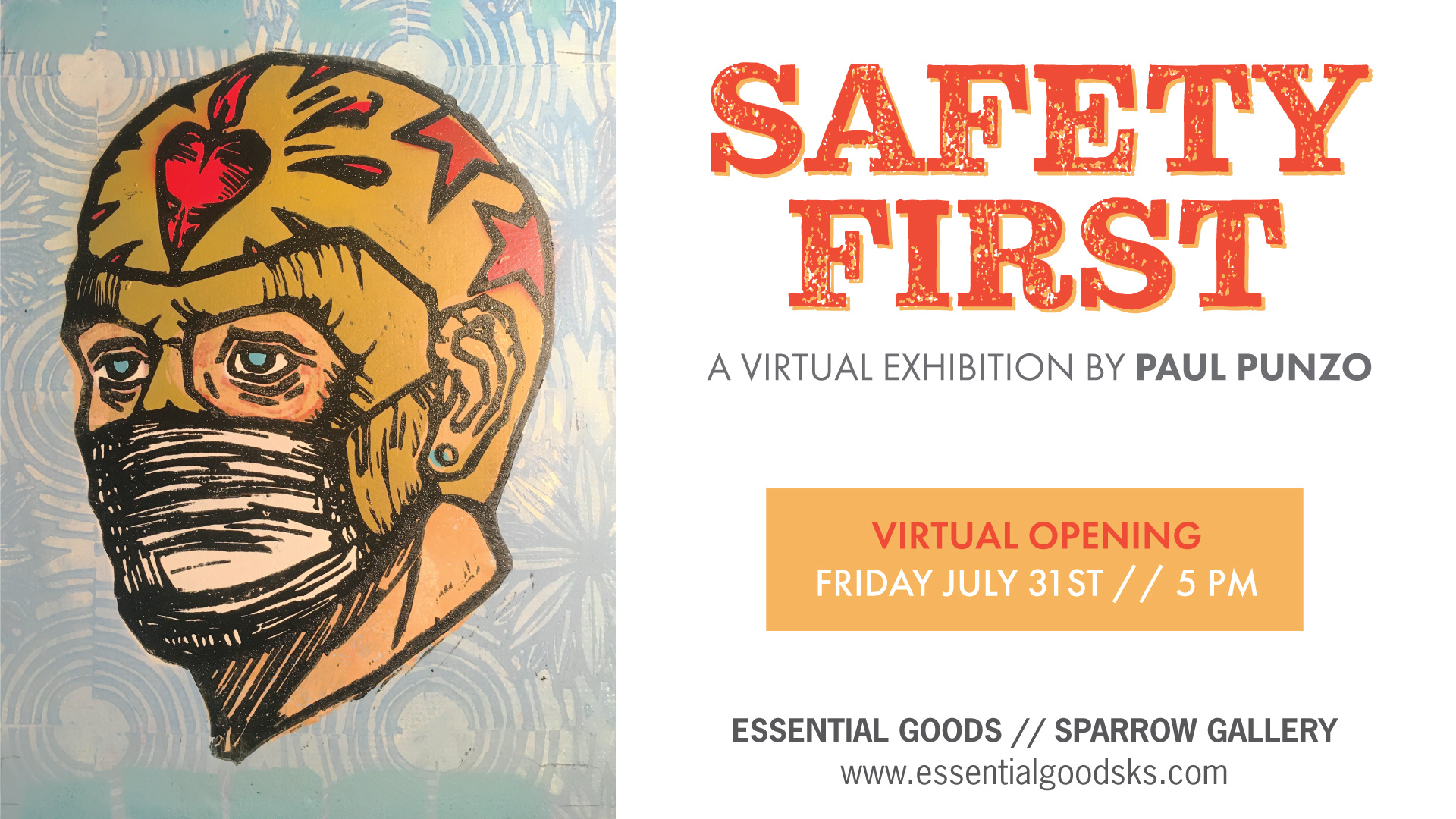 We are excited to host printmaker Paul Punzo's first virtual show, "Safety First" Friday, July 31st! Given the current situation, we are pivoting to virtual exhibitions for the time being. Paul has been showing with us since our inception in our little studio on 7th Street ages ago, and we look forward to his show each year. Paul's show will offer a variety of prints with different size options available. Works are printed on wall paper using house paint, speedball ink, spray paint, stencils and block print. A special print of a luchador wearing a mask will also be available, as well as a limited edition t-shirt!
Artist Statement:
For this show during these difficult and challenging times I wanted to create a different series for this Essential Goods online show. This year has more soft patterns with floral designs and other repetitive images to hopefully create just a sense of calmness, unlike the past few years where there were vibrant colors, with heroes like Space Angel, Super Grover and words like "resist" and "this is not normal,". I hope to give the viewer a break from all those feelings we have had to deal with in the last few weeks, months, and years. Also wanted to give the viewer choices on sizes and price range, printed on durable wallpaper so most pieces can rolled up for easy storage since we have no idea what can happen next. 
Enjoy the work and thank you for supporting the arts and Essential Goods! 
Push out the jive and bring in the love -paulpunzo 
About Paul:
Paul Punzo is a visual artist who works with linoleum block carvings, watercolors, silkscreen, spray paint, indian inks, creating one of a kind pieces of art. Ideas, images that bring me an affinity between the artist and the art. Primarily a self taught painter and print maker, he has honed his skills through a daily practice committed not just to the resultant art but to the process necessary to achieve a life full of art. All prints begin with a primary image that is expressed in multiple perspectives through the interchange of various backgrounds, colors, and layers to achieve an original image and theme that evolves only through the process of the pressing of images. The result is a print that emits a vibrancy and spontaneity that call to my sense of hope and wonder.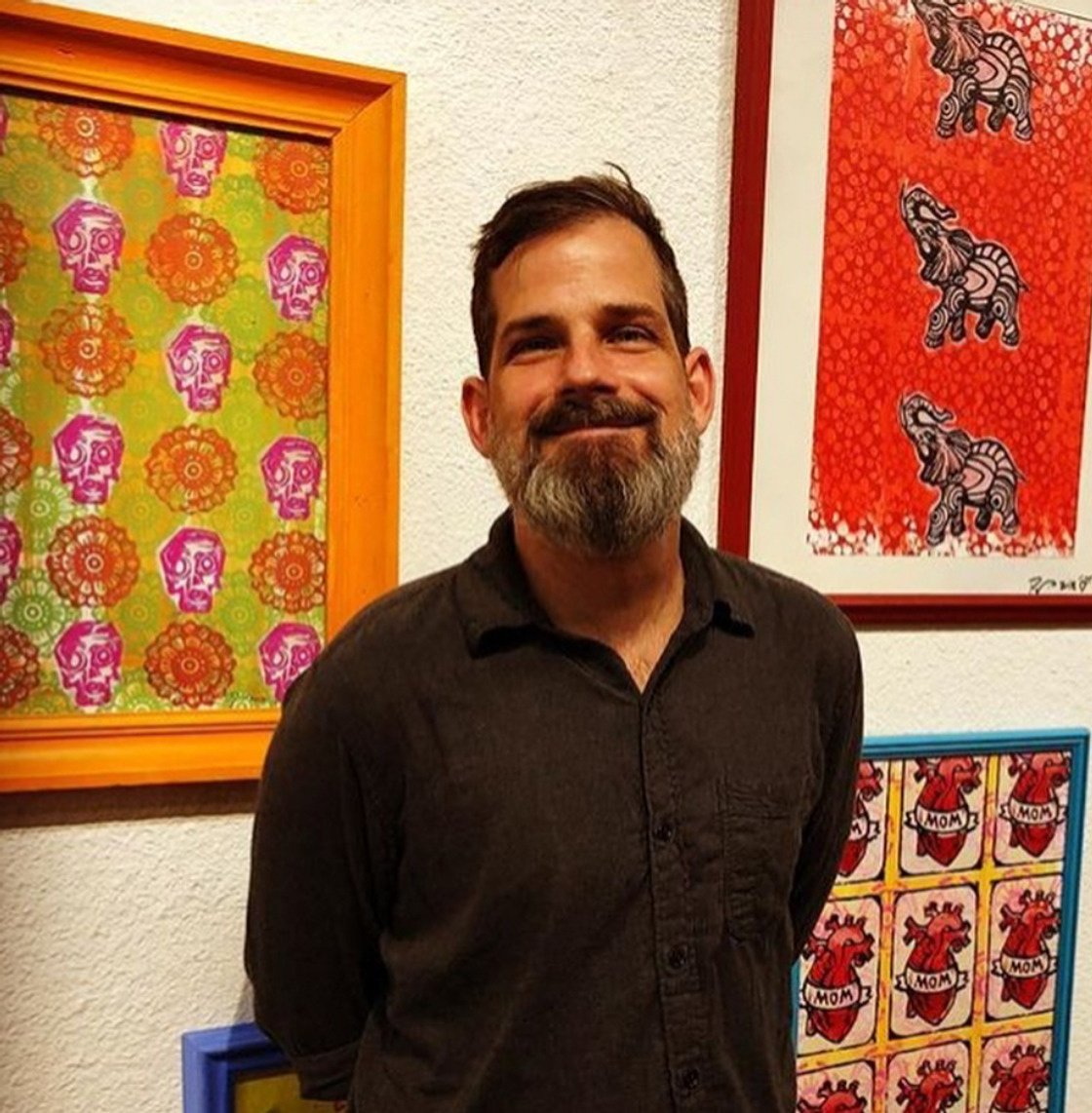 Paul's show will be up through the end of September 2020 in our online gallery.
You can find additional prints, framed prints, stickers and more by Paul Punzo in our online shop here