Ripp Harrison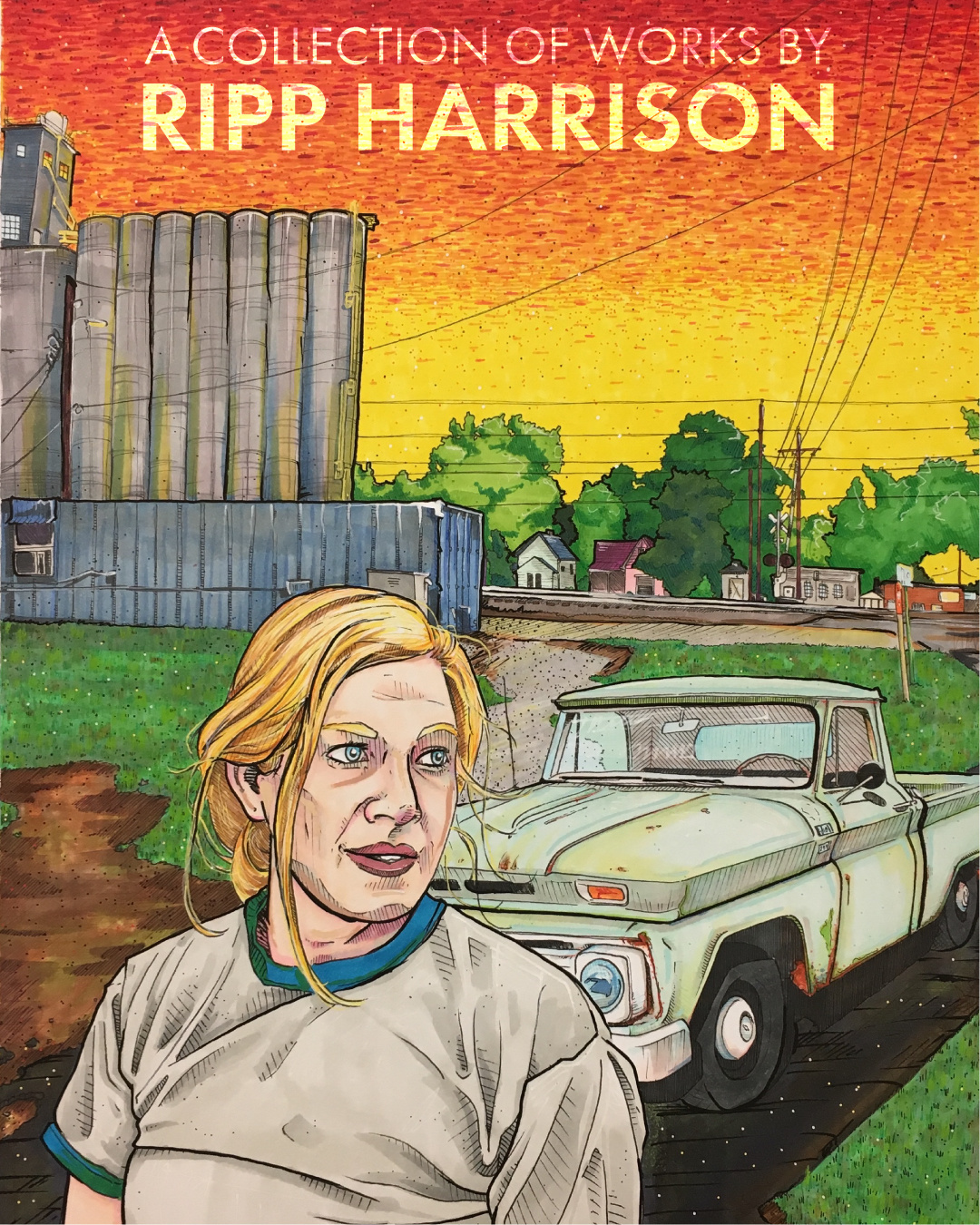 This month, we are thrilled to present a solo virtual exhibition by local illustrator Ripp Harrison! Given the current situation, we are pivoting to virtual exhibitions for the time being. We have been anxiously awaiting Ripp's show in our gallery from the time we first laid eyes on his work. Who knew it would end up being a virtual show during this surreal time! To simulate our Final Fridays opening in the Sparrow Gallery, we invite you to sit back, enjoy a glass of wine, tune into our shop playlist (link in online shop) and enjoy Ripp's show via our online gallery this Friday. His work will be available for viewing and purchase via this virtual gallery beginning June 26th at 5 pm.
About The Show:
"This is a collection of works that cover several different series completed over the last couple of years. The pieces I enjoy the most are the ones with my family as the main focus. The idea of the body of work is for the viewer to look at the detail from very close up. The small Easter eggs hidden throughout the backgrounds and the environments created from local references are hopefully as enjoyable to look at as they were to draw. All of the images where created using alcohol markers as a base and then adding texture and detail with acrylic paint markers and sharpies. A lot of pride and time went into the skies, here in Kansas we have plenty of beautiful wide open skies so it's only right to pay them respect in the work. In the end it was the joy of creating that is the most important part of the work."
About The Artist:
Ripp Harrison was born in Lawrence and lived in the surrounding area during high school. Ripp attended McPherson on art and football scholarships and graduated with a degree in Art Education. He has worked as a middle/high school art teacher for the last ten years, during that time he completed his MFA through Fort Hays State University. Ripp lives in town with his wife, their two kids, and two happy dogs. He uses his own as a tool for teaching but also enjoys the creative process.
Ripp's work will be up through the end of August, 2020.
NFS works by the artist: